Back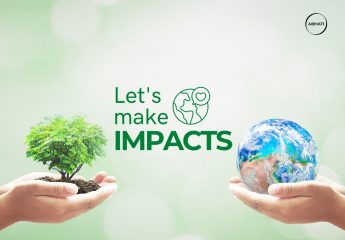 3 Pillars Sustainability Webinar Series
With provision from Mr. Sahala Situmorang and Mrs. Suryani Hartoyo, so far, we've learned why sustainability matters. Talking about why one's company should contribute to creating a sustainable environment would benefit the company itself. A company that has a sustainability plan would last for 100 years.
Another provision also came from a company that cares a lot about waste control. Waste4Change representatives: Ms. Hana Nur Auliana gave many insights into managing waste that could help us reduce, reuse, and recycle. 5.726 co2 equivalent (ton) since 2015 that Waste4Change managed has resulted in 94.684 trees planted for ten years.
Being a vast brand, Loreal also has a sustainability plan and contributing to creating a better generation ahead. According to Mr. Arief Priyatna R., Head of ETNESH, Energy efficiency, water-saving, and waste reduction are parts of their initiatives, they have managed to contribute to the planet as their vision is to take great responsibility for our ecosystem.