Back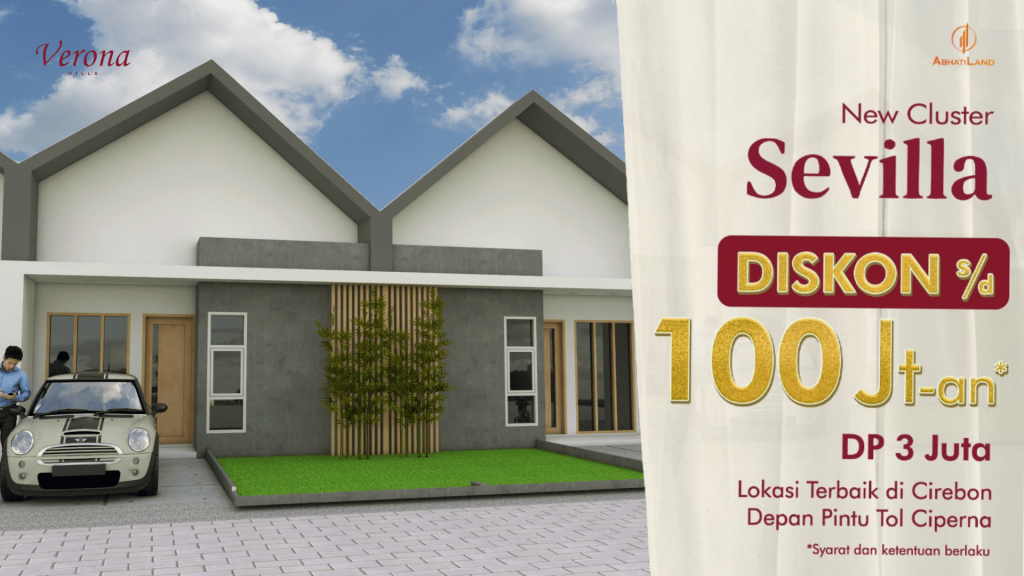 Verona Hills Expanding Their Roof: Sevilla
A comfortable home is more than just a place to live, it can also be a place of comfort and safety. Imagine coming home to a space that embraces you with warmth and serenity, where every detail is carefully designed to enhance your well-being.
In the pursuit of comfort, certain factors make a home truly extraordinary. Starting from design, access, and facilities, to price affect the comfort factor and the selection of your dream home.
Verona Hills is here to provide all your needs in owning a dream home and hearing your wishes. Adding a new cluster, Sevilla, which can provide comfortable and safe housing for families in Cirebon. Sevilla has a minimalist design and modern style, giving the house a comfortable and beautiful design and layout. Not only that, the facilities are complete in the residential area starting from the clubhouse, playground, and Mosque, to other complete facilities that can complement your every activity around the house.
Access from this housing is very strategic and the best, it is in front of the Ciperna toll gate and has extraordinary views, because it is under Mount Ciremai. This location is flood free and safe for families. The Sevilla cluster consists of three types of units: type 38/ 78, type 43/78, and type 56/91, starting at 378 million rupiahs plus a discount of up to 100 million rupiahs*, and a down payment of only 3 million rupiahs, already can occupy this dream house in Sevilla.
Get more complete information and offers at https://www.instagram.com/veronahills.official/