Back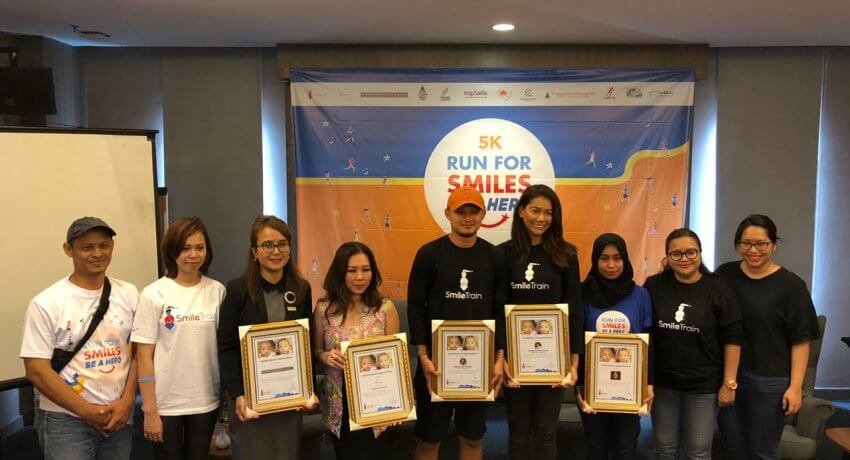 The national's heroes day can serve as a right momentum for all of us to give aid to the kids with cleft care
Smile Train Indonesia is on a mission to transform lives, as an international non-profit organization, they strive to offer a solution to the kids with cleft care through various events. The most recent event, Run for Smiles; Be a hero was held in collaboration between Smile Train Indonesia and Abhati Group alongside Harper Purwakarta hotels.
"To be a hero in today's time is not about fighting your lives out on the battlefield. These kinds of moment will serve as an opportunity for anyone willing to be one." – Deasy Larasati, Program Director & Country Manager Smile Train Indonesia.
Apart from her speech, she explained that 100% of the profits will be utilized to pay all the operation and healthcare expenses for the kids with cleft care.
"The aid will be very significant to the kids, especially to their families that have been waiting for all kinds of aid for their kids to be operated. These families, they long for new smiles from their kids so that they can eat, drink, breathe and speak to live a better life."
At least 500 participants have registered and ready to participate in this event. Every participant will have to run for 5km, with the start and finish line being placed in Harper Purwakarta Hotel.
Apart from the public, the families from the patients also participated in the event and assisted by Smile Train Indonesia through the donations from Abhati Group, Harper Purwakarta Hotel, and also by professional doctors who are partners with Smile Train Indonesia.
"We welcome the donors who sincerely reached out, as Abhati Group, Harper Purwakarta Hotel for their assistance,
10 kids will undergo the operations." – Deasy
In Indonesia, more than 9.000 kids experience cleft lips or palate every year. Children with cleft disorders will experience various health problems such as difficulty eating, breathing, speaking, risk of malnutrition, and social problems.
Smile Train Indonesia not only provides free surgery but actively provides comprehensive care.
"Since 2002 Smile Train has already helped more than 85.000 kids with cleft care, in partnership with hundreds of hospitals, medical professionals, and they also provide training for nurses to support the comprehensive care for kids with cleft care."
source: https://www.viva.co.id/gaya-hidup/inspirasi-unik/1187566-run-for-smile-be-a-hero-ajang-beramal-bagi-anak-anak-bibir-sumbing